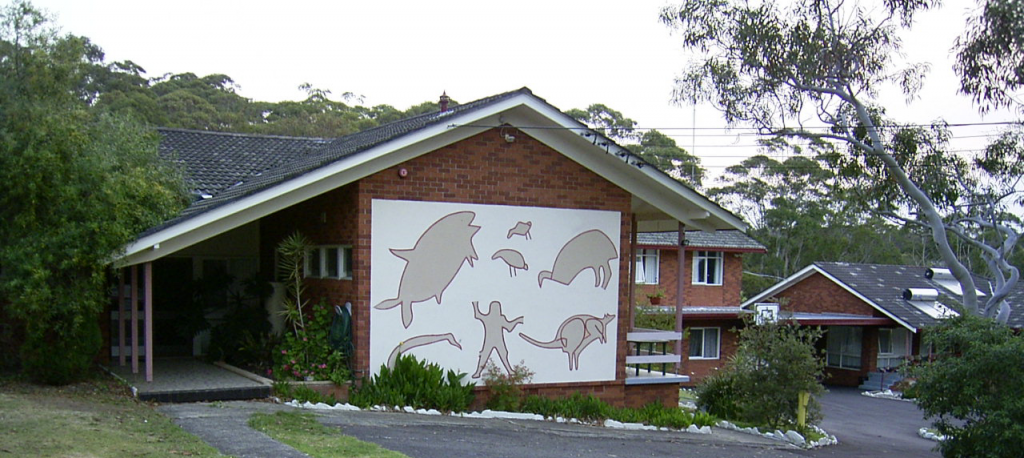 In February 1963 a public meeting was held at Miranda School of Arts chaired by the Federal Member for Hughes, Mr Les Johnson MP who in 1975 became the Minister for Aboriginal Affairs. Popular Aboriginal musicians Col Hardy and Jimmy Little entertained the capacity audience.
Leading activists Faith Bandler, Ken Brindle and Bert Groves spoke of the plight of Aboriginal people and the need for education. Census returns on our Aboriginal population were non-existent and as a result many Aboriginal children were missing out on a secondary school education.
Mrs Hazel Wilson and members of Gymea Congregational Church proposed the building of a hostel to enable country students to attend high school in the city. From that day on Aboriginal Children's Advancement Society has been at the forefront of reconciliation.
The first "Kirinari", Place of Learning, was opened on National Aborigines Day, 1967 and since opening its doors well over 1000 young Aboriginal students have benefited from the opportunity to advance through education.
Founder of Aboriginal Children's Advancement Society, Mrs Hazel Wilson OAM, sought the advice of Bert Groves, when seeking an appropriate name for the hostel the Society was building for the education of Aboriginal children. He chose "Kirinari" from the Yandruwandha verb "to learn".
"Kirinari" and the Aboriginal Children's Advancement Society today still empower young Aboriginals "as a place of learning".
References: Encyclopedia of Aboriginal Australia; Charities Book 2005; NSW Parliamentary Hansard 30/May/2007, Barry Collier, MP; Records of Aboriginal Children's Advancement Society.
The hostels started by the Aboriginal Children's Advancement Society provide a place where Aboriginal youth can live while attending high school which allows them to live in an environment that reflects their heritage and culture. The two hostels are located at Sylvania Heights in Sydney and Garden Suburb in Newcastle.
Kirinari hostels are operated under contract to ACAS by Aboriginal Hostels Limited, a company managed and staffed by Aboriginal people. ACAS provides support to the students in order to foster their ambition, talent and initiative.
With help from ACAS, the students (boys and girls) participate on sporting teams, attend dance and music lessons, and learn valued technical skills.
Since the 1960s, more than a thousand youth have lived at the hostels and are now employed in government service, engineering, telecommunications, entertainment, sports, and other trades and professions.
Aboriginal Children's Advancement Society is committed to promoting education and training that results in self-development and dignity for today's Aboriginal youth to ensure their future advancement.